Junior Scorebooks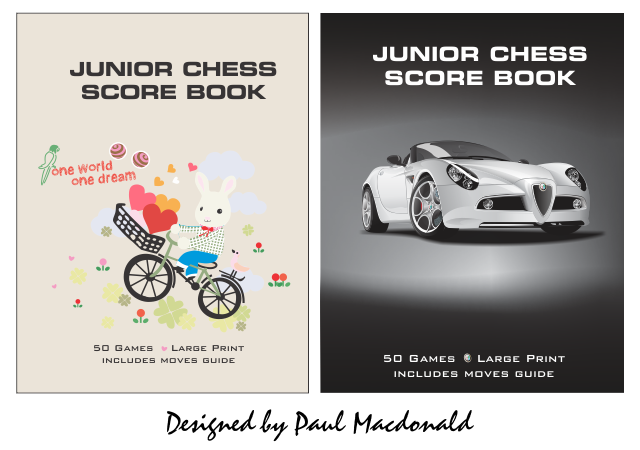 Record your games for later analysis with this great range of Junior Scorebooks, designed especially with kids in mind.
Recording your own games is an essential pre-requisite to becoming a strong chess player. Our Junior Scorebook is the perfect tool for the job.
"The thorough analysis of one's own games provides the foundation for the continuous development of chess mastery"
- Garry Kasparov, World Chess Champion
Play over your games whenever you like
Show your coach your games
Share your best games with your friends
Features
Great selection of fun designs to choose from
Moves guide to clearly explain how to write down chess moves
Enough pages to record 50 games
Each game can be up to 64 moves long!
Special notes section to record notes about each game
Extra spacing so kids find it easy to write down moves