Slotted Demo Board - 65cm (Red & Black pieces)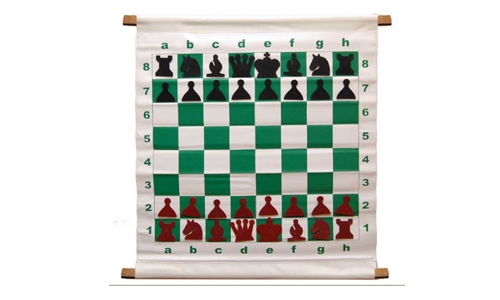 The Slotted Style Chess Demonstration Set is the most economical way to conduct teaching, group analyzing, and displaying tournament chess games in progress.
It features 7cm squares and comes with large black and red pieces that are easy to see from a distance. The term 'slotted' refers to the fact that each of the squares has a small slot at the bottom to hold the pieces.  Each piece has a peg that fits into the slot.
Two wooden dowels give the board support at top and bottom while a strong cord allows it to be hung up almost anywhere.
The Slotted Style Chess Demonstration Set comes with a durable nylon storage bag. It has a heavy-duty zipper closure and an adjustable handle for maximum convenience. It is the perfect way to transport and store your demonstration set!