Chess Openings Playing Cards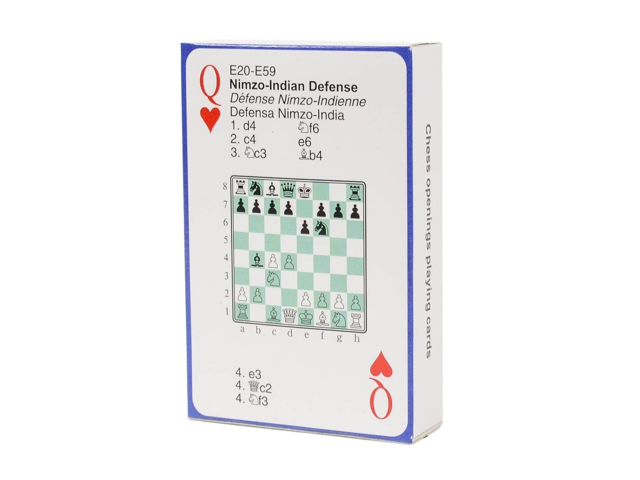 A standard deck of 52 Playing cards (plus 2 Jokers) features the most popular Chess openings and are a great memorization tool.
These cards are a perfect gift for the hard to buy for person in your family and a must for beginners!! Learn new variations on opening moves including the "Sicilian Defense" while you enjoy card games with this high quality 52 card deck.
Examples of Openings featured include French Defense, Colle System, Chigorin Defense, Old Indian Defense, Vienna Game, King's Indian Attack, English Opening, Anglo-Indian Opening, King's English Opening, Scandinavian Defense, Alekhine Defense,Botvinnik Gambit, Pirc Defense, Queen's Gambit Declined and Semi-Slav Defense and much, much more.  
Features
A wide variety of chess openings, including ECO encyclopedia reference,
The opening's name in English, French and Spanish,
Moves for White and Black,
Key diagram position and the most commonly played following moves.