DGT 2010 Professional Game Timer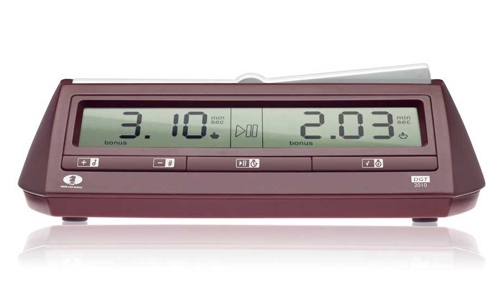 The DGT 2010 was introduced in 2007 and received the status of "Official FIDE Chess Clock" in June 2008 after tests by four top-level arbiters concluded that the clock is in full accordance with all FIDE rules and regulations.
Some features of the DGT 2010 were amended in November 2010 to comply with popular timing systems.
The DGT 2010 is suitable for use with many games - the DGT 2010 even have has Japanese and Canadian Byo-yomi settings for Go and settings for Scrabble.