Chess Power Rating Wristbands™ Mix and Match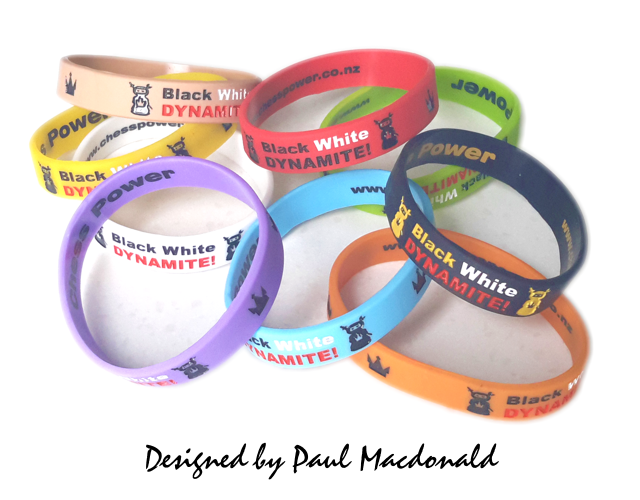 Chess Power Rating Wristbands are very cool and give your students a chance to show everybody how awesome they are at Chess! Order your own mix of wristbands to replenish your collection.
SPECIAL OFFER: Get a 10% discount off all your wristbands if you order over 20 wristbands!
You can use the Chess Power Rating Wristband system™ in your chess club! After your students get their initial wristband, as they get stronger and their chess rating improves, they get new coloured rating wristbands according to how high their rating is. Each colour represents a different rating group.
To get started with the Chess Power Rating Wristband system™:
1. Give each of your students in Chess club a white rating wristband. You can charge them a small fee for their first wristband if you wish.
2. Create your first tournament in Tornelo. Tornelo will manage all your games in your chess club for you. This might sound scary but it isn't. Watch this explanatory video that will show you how to get started.
3. Each of your students will then have a chess rating which you can review at the end of each club tournament. Once any students reach twenty rated games they are eligible for their next coloured rating wristband.
Here is the rating guidelines for each coloured wristband.