DGT Easy Black Beyond Game Timer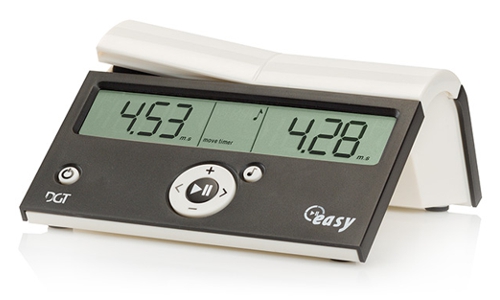 The perfect Chess Clock for beginning Chess Players featuring big buttons for ease of use. This is the clock we prefer for all Chess Power Interschool Chess Tournaments.
The DGT Easy is the first digital chess clock for everybody and for every game. The DGT Easy clock combines high quality with absolute simplicity.
Player friendly with handy front buttons, simple one-touch clock reset and clear large display. The DGT Easy comes in a nice gift-box.
The DGT Easy is ideally suited for chess clubs, schools and home use.