Chess Badges Blue Refresh Pack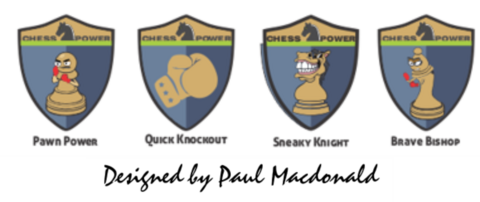 The Chess Power Badge System™ recognises and rewards achievement in Chess. This pack includes 10 of each of the most popular blue badges: Usain Bolt, Pawn Power, Sneaky Knight, Quick Knockout and Brave Bishop.
This pack contains 50 badges in total and is great value at just $1.78/badge.