NEW - red & white Tournament Chess Set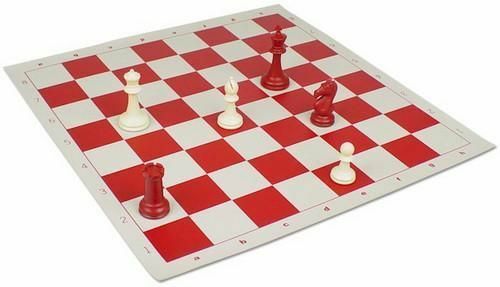 Red and white chess pieces and your choice of a red/white or traditional black/white board.
Tournament quality - of course!
Chess does not have to be black and white!

Includes a bag, pieces and board.
Includes a bag, chess pieces and board.