The King's Chessboard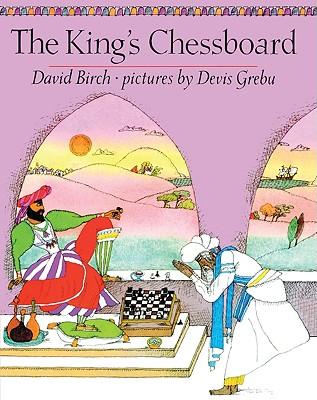 A simple and powerful story that shows how something as simple as a chessboard holds tremendous power and how a great king can always be humbled.
When the wise man refuses to accept a reward for his service to the king, the king insists and so the wise man asks for a payment of rice for each square of the king's chessboard - the amount to be doubled each day. Soon the royal granaries are almost empty--will the proud king concede that he has been outwitted? A Notable Children's Trade Book in the Field of Social Studies and Outstanding Science Trade Book for Children. Full-color illustrations.