Pandolfini's Ultimate Guide to Chess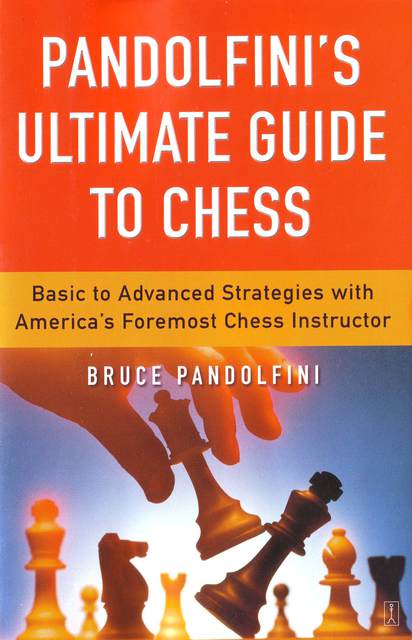 Most chess books cover some aspects of the game, be it the opening, the middle game, the end game, or strategy. A few have tried to offer comprehensive approaches to the entire game, but today, these efforts are mostly obsolete and hastily compiled.
Bruce Pandolfini has provided a new, unified approach to the game, one good for beginners and experts alike.
Pandolfini provides:
a short introductory history of the game,
the moves, rules, and notation,
the basic principles of the game,
pattern recognition and memory aids,
traps and pitfalls to be avoided,
a method for playing in any situation,
defence and counterattack,
famous positions and players,
a resource guide to the best websites for playing chess online
and loads more.
One of America's best-known chess masters, Bruce Pandolfini has helped millions learn the intricacies of chess through his acclaimed books and workshops. With Pandolfini's expert insight into the history and modern world of chess, as well as several appendices to enhance play and appreciation, Pandolfini's Ultimate Guide to Chess makes the perfect gift for players of all ages and will be the benchmark title for chess players for years to come.