How to Defend in Chess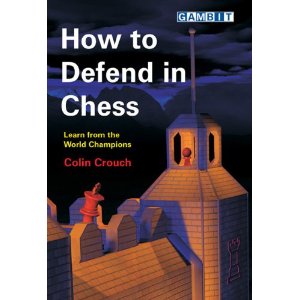 A Gambit re-issue of a classic work on chess defence.
Many books discuss how to attack in chess, but resourceful defensive play is also a vital ingredient in competitive success. This is an area largely neglected in the literature of the game.
This book fills the gap admirably. Following a survey of general defensive methods in chess, Dr Colin Crouch investigates the techniques of World Champions Emanuel Lasker and Tigran Petrosian, both highly effective defenders. Lasker would place myriad practical obstacles in the opponent's way, and was a master of the counterattack. Petrosian developed Nimzowitsch's theories of prophylaxis to a new level. His opponents would find that somehow their attacking chances had been nullified long before they could become reality.