Chess Openings for Kids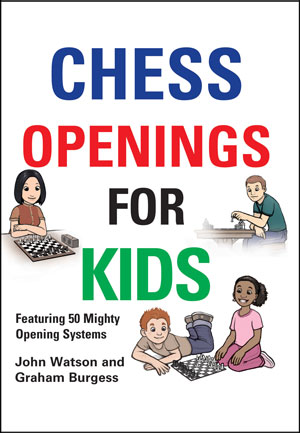 For chess-players of all ages and abilities, it is vital to get off to a good start. This simple guide provides all the tips and ideas needed to play purposefully from move one.
The 50 mighty openings examined in this book are the very ones used by chess masters and grandmasters to outwit opponents time and again.