1001 Deadly Checkmates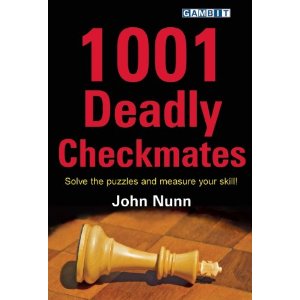 The executing move is what all games build to, and strategy aims for this moment. "1001 Deadly Checkmates: Solve the Puzzles and Measure Your Skill!" is a guide to getting to that all elusive checkmate.
Grandmaster John Nunn lends his long expertise with the game and seeks to guild players through situations and plenty of ideas on how to win their match even when all seems lost. "1001 Deadly Checkmates" is a must for anyone looking to hone their chess game.